We had a great time at Oshkosh this year!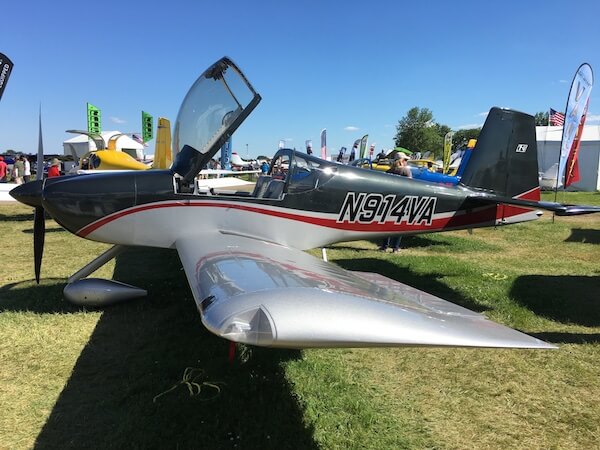 We had a great time at Oshkosh last year, 2019! It seemed the activity at the booth in Hangar "D" was very good. We will be back in the 2020. Oshkosh is an incredibly fun show and everyone I talk with back home wants to come but doesn't seem to have the time. It is so worth it! As a result of going to the airshows for years now I am in the process of getting my pilots license. It is about the hardest thing I have done to date. I think it would have been so much easier if your younger. I just turned 60 and I am learning at the US Air force Academy in Colorado Springs Aero Club. The military airspace is crazy, they say that sometimes it is the 3rd most busiest airport at USAFA. But I figure if you can learn there it should be a good thing. I forget often and my instructor is so patient. LAst year I brought my son in law, married to my middle daughter, and he was able to ride in Van's RV from VAF (Van Air Force) he said it was amazing, loops, rolls, crazy stuff.
Please come find us at Oshkosh, we will still be in Hangar "D" near Schweiss Door, Bi-fold.com, Thank all of you who came over to introduce yourselves. We are grateful!